Update Foundation on Cloud
According to Accenture research, firms who shift their data and analytics to the cloud outdo their peers in terms of revenue growth. The reason for this? They strategically adopted and transitioned to cloud for data. This benefitted them tremendously in the last few years, especially with the pandemic when everything went online and the dependency on data increased. This dependency also created a need for secure data and storage of ever increasing data every day.
In 2021 alone, the market for Cloud Computing was estimated to be worth USD 405.65 billion. The market is anticipated to expand at a CAGR of 19.9% from 2022 to 2029, rising from USD 480.04 billion to USD 1,712.44 billion. These numbers are only going to go up!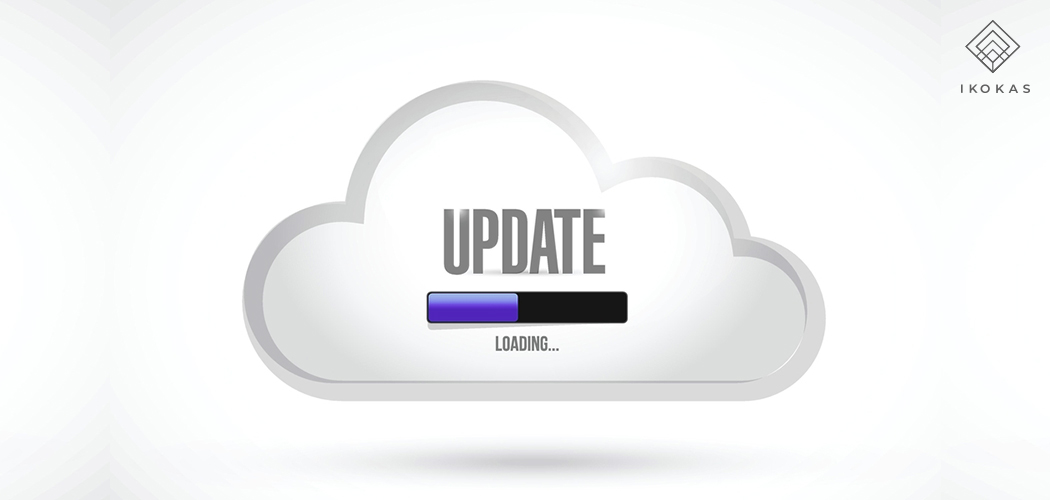 Every day, machines, edge devices, and IoT devices produce 2.5 quintillion bytes of data. Future developments will only see an increase in both the volume and rate of data accumulation. Businesses that use data to make decisions based on that data stand out from the competition.
The value of data depends on how easily it can be used. Data and agility spur innovation in the cloud, allowing businesses to flourish. Migration is (just) the beginning. For employees to operate with data and cloud innovation at their fingertips, businesses must take steps to upgrade their data foundation.
Increasing data opportunities
Businesses that use data to make decisions based on that data stand out from the competition. Achieving business outcomes by producing fresh, deeper insights that spur creativity, astute judgment, and effective operations. These businesses use insights to enhance the company's operations and delight customers by better understanding them and serving them better. They can find fresh chances and seize them more quickly than rivals. Up to 2.5 quintillion bytes of data are generated every day by machines, edge devices, and human beings together.
In the future, both the amount and the rate of data accumulation must increase. By 2023, data created, managed, and analyzed in edge environments will make up more than 50% of the primary duty of data analytics leaders.
How does the cloud improve the value of data?
You need a contemporary data foundation to handle large volumes and a variety of data from numerous unrelated sources. A modern data foundation can be created anywhere, but the cloud is the ideal location for it.
The truth is that the majority of the most cutting-edge technologies for comprehending, interpreting, and consuming data are hosted in the cloud. Additionally, all of the main cloud providers are consistently creating new features. According to recent Accenture research, firms who shift their data and analytics to the cloud outperform their peers in terms of revenue growth.
What distinguishes a contemporary data foundation?
Modern data engineering, AI-assisted data governance, and data democratization are the 3 main components of a modern data foundation.
Data accessibility, data trustworthiness, data preparedness, and data timeliness are some of the most frequent barriers to value that these traits assist businesses to overcome. They give you the ability to combine data from various sources in real-time, build agile reporting, and use analytics and AI to produce widely available customer, market, and operational insights that produce significant business outcomes.
Present-day data engineering
In a modern data foundation, data is collected from numerous sources (internal and external) in numerous methods (batch, real-time, APIs) and then combined into highly curated and reusable data sets that can be used for numerous analytical applications. Data ingestion and ETL (Extract, Transform, Load) frameworks should be developed by specialized data engineers that support a variety of data patterns, including mainframe, XML, JSON, CSV, stream-based, and API.
As part of the data pipeline activities, these frameworks also handle the standards for data quality and standardization, metadata capture, and data classification. The frameworks allow for a configuration-driven approach to data input and ETL/data curation, enabling the rapid development of new data pipelines for analytical use cases and data products while utilizing cloud services. These pipelines aid in delivering data with less lag time to speed up analytics.
Cloud-based architectures and platforms enable all types of data to come together in one location as a powerful collective resource for the entire enterprise, helping to make data accessible at a large scale while having a lower total cost of ownership and better quality. This is made possible with the right data engineering team and approaches in place.
Democratization of data
More data enters more hands thanks to a contemporary data foundation. It quickly makes data accessible and usable while feeding numerous consumption models (self-serve, AI models, BI systems, data scientists, etc.). The most recent cloud-based tools democratize data and enable more employees within your organization to quickly and easily access and consume data that is pertinent to their own business needs. Data is made more reliable, accessible, and analysis-ready thanks to the cloud. This is because the most cutting-edge technologies for comprehending, evaluating, and consuming data are frequently offered on the cloud.
Additionally, all of the big cloud providers are always creating new capabilities, thus the most fascinating developments are taking place on the cloud. You can extract far more value from data thanks to the tools and technologies that are available in the cloud. More data types can be combined, in real-time and at scale, and new technologies like AI and ML can be used in ways that are just not possible on-premise. On outdated platforms, none of this could be accomplished effectively.
A modern data foundation in the cloud can serve as the cornerstone for business development and transformation
The best chance of realizing exponential value is to use data to reinvent your company, create new business models for your sector, use cutting-edge technology, and spread new levels of value throughout your partner ecosystem. Keep in mind that the value of data depends on how easily it can be used. Companies should first take steps to update their data foundation in the cloud so that consumers, suppliers, and employees can operate with data at their fingertips to fully realize the power of data.
The moment has come to embrace a modern data foundation in the cloud if you want your business to function with speed, agility, and scale, empower human ingenuity, deepen customer connections, tap into new markets, and compete successfully. To restructure your organization so that it can expand, innovate, and produce lasting value, it is essential to modernize your data foundation and run your data, related processes, and consumption workloads in the cloud.
We take pride in making sure that your digital strategy is fine-tuned for business results that get real results.
IT has changed because of cloud computing. Before, people had to be physically present to do certain IT tasks. Now, all it takes is a few taps on a screen. With cloud computing, you can do even the most complicated tasks from afar. Cloud computing not only lets you access your data from anywhere, but it also lowers the cost of running a business by reducing the need for employees. Many organisations have now successfully switched from traditional, physical operations to cloud operations. They have adopted cloud computing and increased operational efficiency by almost 40%.
Does it still seems complicated or you do not know how your business can be a part of this transition? Then do not worry! Connect with Ikokas for a discussion and we will take you through it all and make the transition a smooth sailing for you.